Children's Ministry
Little Ones & Kids participate in worship at the beginning of the 10:00 a.m. service in the auditorium. After the singing and music, the children are dismissed and leave for class. We ask that parent(s) or guardian sign each child in at the beginning of class and sign them out at the end.
Vision
• Leading children to have a relationship with Jesus
• Raising up children to be totally devoted to Christ
• Creating an environment in which children have the opportunity to encounter and experience God's love and presence
• Equipping and challenging children to reach out to their world
• Empowering children to know that they are important in God's Kingdom
Children's Special Events
• Easter Egg Hunt*
• Fall Fest*
*see "Outreach" page for more details on these events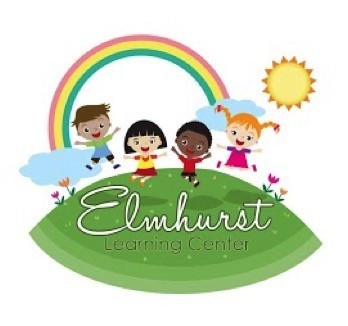 Elmhurst Learning Center
Weekday Education
Elmhurst Learning Center has been serving the Bay Area for over 40 years. We offer an academic preschool and kindergarten program that provides cognitive, creative, social and nurturing elements. Students must be at least 2 years (24 months) old to be accepted into our program. They are welcome to remain with us for extended care up to 11 years old if needed.
We offer year round extended care for Kindergarten through 3rd grade (including Park Elementary School students). Our program provides daily a complimentary nutritional; breakfast, family style lunch and a snack in the afternoon. Our menu is designed to be kid friendly yet healthy and nutritious with a variety of fresh fruits, vegetables, and whole grains which go beyond the California state requirements to promote good health. We have a skilled cook on staff which prepares our meals here on site.
Our teachers are academically qualified, CPR and First-Aid Certified. Our teachers are experienced and most of the staff has been employed by Elmhurst Learning Center for over 10 years. They are dedicated, caring and loving people who are committed to build your child's character, confidence and encourage their spiritual growth. They strive to prepare all of our students academically for the next level in their educational journey.
Elmhurst Learning Center is a Christ-centered program. As a Christian program, we offer an academic biblical curriculum from ACSI and Abeka as the core of our teaching. Along with academics we teach the children bible stories, songs and prayers, providing a firm foundation for your child's future walk with God. We have a corporate Chapel time every Wednesday from
9:30 a.m. - 10:00 a.m. which is age appropriate.
Healing through prayer:
Bringing spiritual and physical wholeness to Hayward and the surrounding cities.

Do you need physical healing? Have a chronic pain or disease?
The Healing Room is a place where people can come to receive prayer for physical, emotional and spiritual healing. It is a ministry of trained volunteers who have genuine compassion for people and believe that God still heals the sick and works miracles today.

We are offering ministry on the 1st Monday and the 3rd Thursday of the month from 7 pm - 9 pm. Sign in by 8:30 No advance reservation or sign up is required!
What to expect: Please enter the side door of the main building (there will be a Healing Rooms sign there). Sign in by filling out a simple form at the reception table. Enter the Main Auditorium where music will be playing, and you can rest and "soak" in God's Presence. A Prayer Team member will come and get you. The team (2-3 people) will pray for you!

We are registered with and operate under the umbrella of the IAHR, International Association of Healing Rooms in Spokane, WA. If you need more information, are traveling, or know of somebody who is looking for a Healing Rooms in their area, please go to: www.healingrooms.com
Then your light will break forth like the dawn, and your healing will quickly appear. Isaiah 58:8
Come join us for a time of refreshing! This is a "Devotional Time" designed to provide an anointed atmosphere for individuals to study, meditate, soak in His presence, journal, and read your Bibles. It is a quiet time with the Lord free from distractions.
We web stream from IHOP-KC prayer room, and are open every 3rd Monday of each month from 7pm to 10pm.
Personal Prayer & Prophetic Ministry Sign ups:
Would you like an opportunity to receive personal prayer and prophetic ministry?
This can be for general encouragement and insight into what the Lord is doing in your life or in regard to specific situations that you may need prayer for. We are happy to minister to specific situations, but you don't need to have one in mind in order to sign up.
We are offering ministry on the 2nd and 4th Monday nights by trained teams, on-site at the church in Hayward, California. We do not accept drop-ins. To get an appointment please leave a message on the Prophetic Ministry extension (510-783-8062 x35), send an email to prophetic_teams @ icgrace.org, or complete a sign up in the foyer of the church and drop it in the Clear Communications Box. The team scheduler will contact you as soon as possible to set up your appointment time.
If you want to grow in hearing God's voice, in a prophetic community, please join us on the 3rd and 4th Sunday nights, from 6:30 pm - 9:00 pm, in the white house at the back of the parking lot.
For more information, please email Shandy Pekkonen at ttimothy@aol.com
Here at Community of Grace, King's Men Ministry of Hayward, it is our desire to bring men together to encourage, have fellowship with each other and challenge us as men to be better husbands, brothers, and friends. We want to help men of God grow deeper in their walk with Jesus Christ.
The church desperately needs men to rise up and lead. Pastors, mothers, spouses, girlfriends, sisters, children...all are praying for the men in their life to experience revival in their relationship with God. Scheduled events are intentionally designed to provide an atmosphere focused on reviving spiritual relationships for men. Will you not revive us again, that your people may rejoice in you.Psalm 85:6
God's word speaks about restoration many times. King's Men Ministry is partnering with Ministry Alliance Network to create an environment and provide resources that can be the catalyst for restoring the heart and soul of a man. Restore unto me the joy of your salvation, and uphold me with a willing spirit. Psalm 51:12
Once a man has experienced revival through the work of the Holy Spirit and God has rightfully been restored to His place of authority over a man's life, that man is ready to be relaunched to serve in his home, community, church and workplace.
And Jesus came and said to them, "All authority in heaven and on earth has been given to me. Go therefore and make disciples of all nations, baptizing them in the name of the Father and of the Son and of the Holy Spirit, teaching them to observe all that I have commanded you. And behold, I am with you always to the end of the age. Matthew 28:18-20
We hope you can join us! As Kingdom Builders, we can do all things through Christ who strengthens us. It is our relationship with God and each other that sets us apart from the spirit of this age and propels us into our destinies in God!
Women's Ministry: "Women of Grace"
Contact info: www.facebook.com/haywardcogwomenofgrace
We meet one time a month with date and time varying according to the activity.
Please call the church office, (510) 783-8062, for next meeting date & time.
Mission Statement/ Purpose: Women of Grace is a Women's Ministry committed to equip all generations of women in a fun, loving, nurturing group. Learning, Living, Loving, and Laughing as we walk with each other in friendship and sisterhood.